Members – 23 Teams
USA – Second Division
USASA – Affiliate
Federation – CONCACAF
2016 Champion – San Clarita Heat
Website – www.uwssoccer.com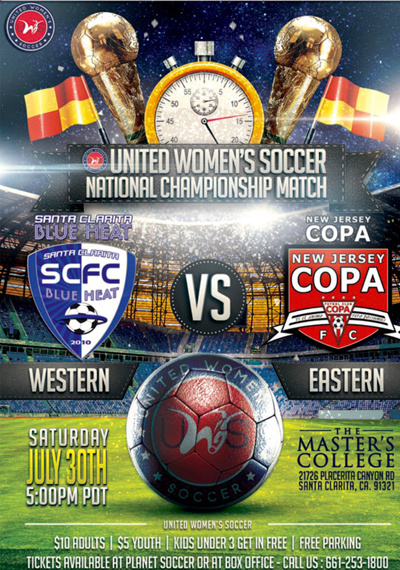 United Women's Soccer League
The United Women's Soccer League consists of 23 teams playing in three divisions.
The league's 10 game season climaxes with a playoff series and national championship game.
The league is NCAA / NAIA compliant and operates from May thru July.
Eastern Division
New England Mutiny, Long Island Rough Riders, New York Surf, New Jersey Copa FC, Lancaster Inferno, Western New York Flash, New York Magic and Rochester Lancers.
Midwest Division
Detroit Sun, Grand Rapids FC, Toledo Villa, Michigan Legends, Fort Wayne United, FC Indiana and Indy Premier.
Western Division
Santa Carita Heat, Real Salt Lake Women, Southern California Crush, Houston Aces and Calgary Foothills.