2019 Detroit Sun & PAL Camp
Detroit PAL and Sun have teamed up to offer a 1-Hour Mini-Camp for girls ages 8-14. The campers will be instructed by Detroit Sun players and staff! This will take place on game day in the stadium at 3:40pm. Each participant will receive a Detroit Sun T-shirt and FREE admission into the game!
Camp Cost: $15
Kids should bring a ball, water, shin guards, socks, etc. and any necessary medications (epi-pen, inhalers, etc).
Call or Text Aaron 248.860.0375 for more info.
Fill out the online form below to sign-up.
Please be aware that players registered AFTER June 13th may not receive a camp T-shirt due to ordering deadlines.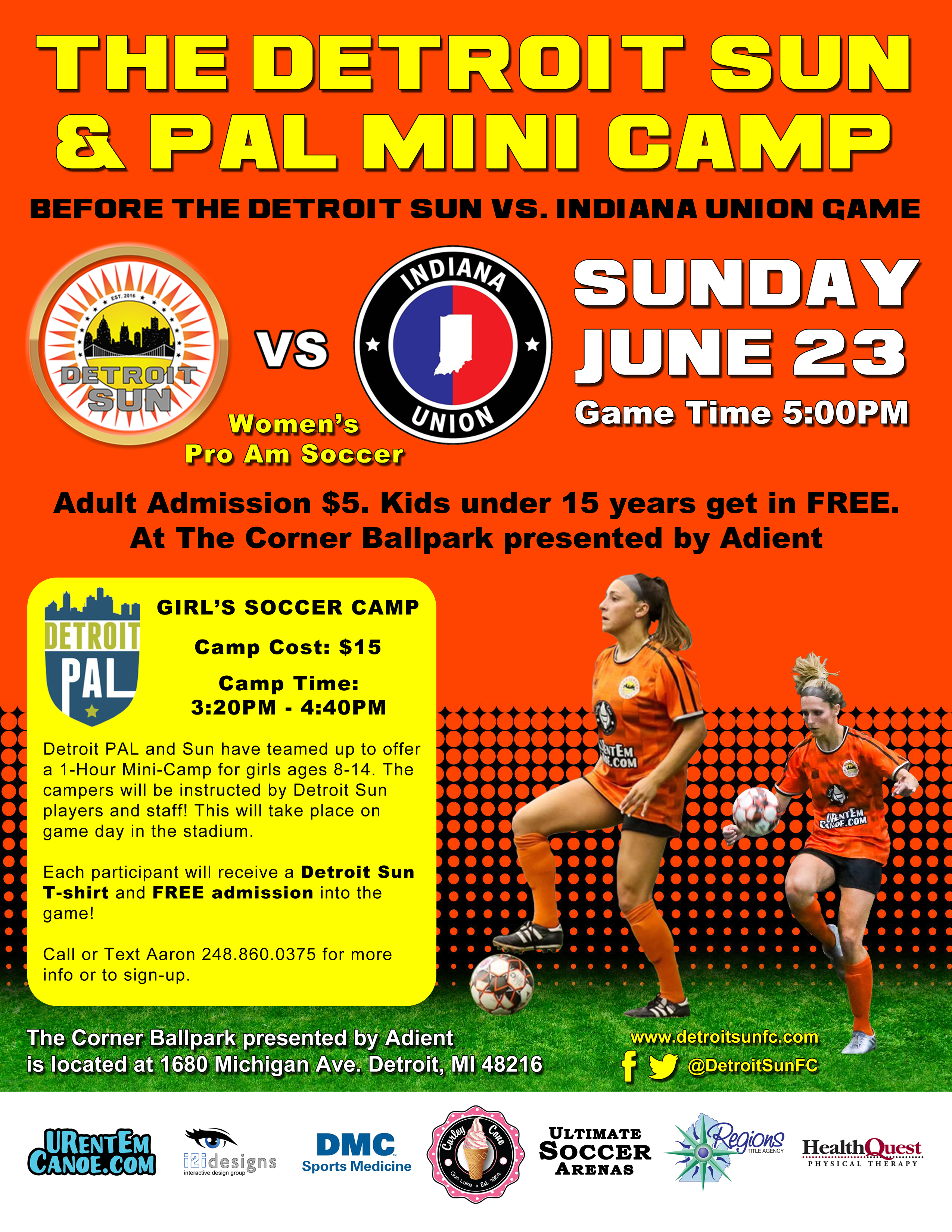 Please fill out and submit the above form and then
click the PayPal button for online payment.