PRESS RELEASE
For Immediate Release
1-28-2018
UWS MIDWEST CONFERENCE UPDATE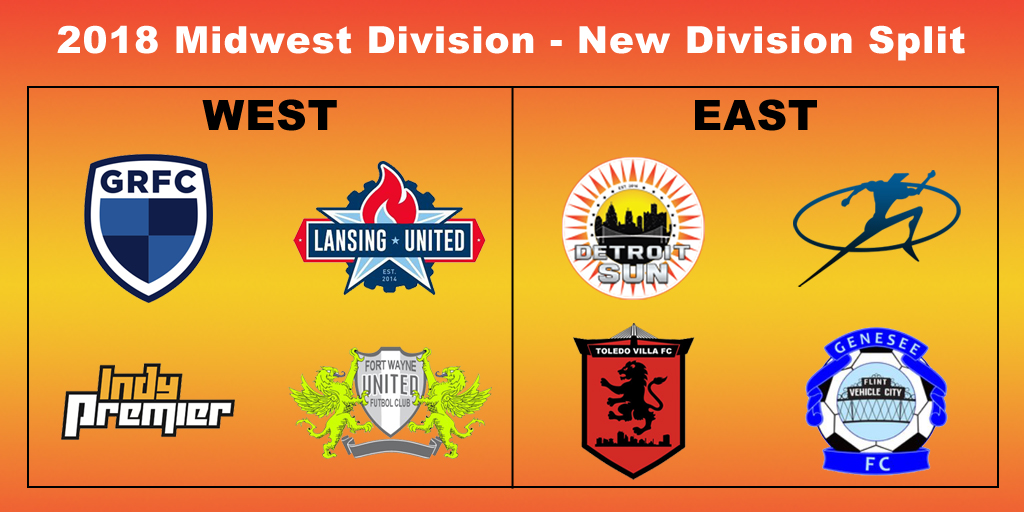 The UWS Midwest Conference split into East and West Divisions for the 2018 Season. The Detroit Sun will play in the East Division. They will be joined by Toledo Villa FC, Michigan Legends FC, and newcomer Genesee FC.
"The Midwest is one of the strongest conferences in the UWS. With teams like the returning National Champions Grand Rapids FC, this conference is going to be very competitive and highlight top-level organizations within the region," said Coach Skip Mukhtar.
The Detroit Sun finished the 2017 Season with an appearance in the UWS National Championship Semi-Final. Coach Mukhtar is looking forward to another successful season in 2018!